** You can still help! Scroll down to jump to online Donation Form **
Congratulations to Justin B.
2023 Symbol of Success
Employed at H-E-B Lincoln Heights since 2006
He's an exemplary member of the Power of Three! — Justin + Lavonne (his job coach) + Jimmie (his supervisor)
Our 2023 Community Employment Celebration Luncheon was hosted LIVE and IN PERSON on Thursday, April 20, 2023, at the Mays Family Center at the Witte Museum. On this day, we will came together to honor the hardworking people who are successfully employed through our Community Employment & Job Coaching program. More than 400 guests joined us and celebrated the people we serve, learned about how we serve them, and learned how you and all our generous friends are helping them Find, Get, and Keep a job!
As of April 28, 2023, we have raised $213,000.  We must raise $250,000+ annually to employ our Job Coaches—an unfunded, yet critical support and advocate for people with IDD in the workforce. If your circumstances permit, please support our Community Employment & Job Coach program with a financial gift. When you donate, you will help in making certain that the people in our care remain successfully employed and included in the San Antonio business community. Gifts benefiting this program can be made through June 30, 2023.
There is still time to give and make sure people living with IDD are fully included in our community. Gifts made for the general support of our program are greatly appreciated!
Our Community Employment program is proud to celebrate The Power of Three:
Employee + Employer + UC Job Coach
To learn more about our Community Employment & Job Coaching program, CLICK HERE.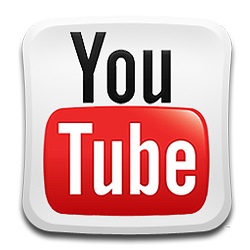 <<CLICK HERE to watch the 2022 video on Youtube
CLICK HERE to see our photos from our 2023 Job Lunch
To donate using your credit card, debit card, Venmo, PayPal, or check, or to make a pledge, please complete and submit the form below.
To avoid paying optional fees, please click here for instructions.

CLICK HERE for the printable Table Sponsor and Ticket Form as a PDF
CLICK HERE for the printable EMPLOYER Table Sponsor and Ticket Form as a PDF